NETFLIX, HBO, FILMIN, RAKUTEN TV, HBO, APPLE TV, AMAZON PRIME, DISNEY +, MOVISTAR+, STARZPLAY ...
ESTRENOS EN PLATAFORMAS DIGITALES DEL MARTES 19 DE MAYO
19 de mayo de 2020 (12:44 h.)
Stargirl
Esttreno HBO: 19 de mayo
Título original

Stargirl (TV Series)

Año

2020

País

Estados Unidos

Dirección

Geoff Johns (Creator), Andi Armaganian, Toa Fraser, Rob Hardy, Michael Nankin, Jennifer Phang, Lea Thompson, Glen Winter, Chris Manley

Guion

Geoff Johns, Greg Berlanti, Colleen McGuinness, Lee Moder, Hal Sherman, Jerry Siegel (Cómic: Geoff Johns)

Música

Pinar Toprak

Fotografía

Scott Peck, Chris Manley

Reparto

Brec Bassinger, Christopher Baker, Meg DeLacy, Neil Jackson, Yvette Monreal, Trae Romano, Hunter Sansone, Amy Smart, Jake Austin Walker, Wil Deusner, Skyler Knight, Reagan Hausdorf, Christian Adam Garnov, Julia Armitage, Lou Ferrigno Jr., Cameron Gellman, Neil Hopkins, Hina Khan, Nelson Lee, Joel McHale, Joy Osmanski, Ashani Roberts, Brian Stapf, Henry Thomas, Anjelika Washington, Luke Wilson, Cynthia Evans, Haley Flanagan

Productora

Emitida por The CW; DC Entertainment / Mad Ghost Productions / Berlanti Productions / DC Comics / Warner Bros. Television

Género

Sinopsis

Stargirl es una superheroína de DC Cómics que se oculta bajo la identidad de la estudiante de instituto Courtney Whitmore.
The Lodge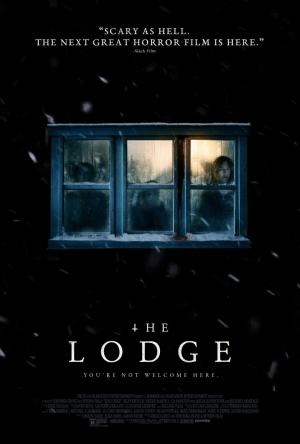 Título original
The Lodge

Año

2019

Duración

108 min.

País

Reino Unido

Dirección

Guion

Sergio Casci, Severin Fiala, Veronika Franz

Música

Danny Bensi, Saunder Jurriaans

Fotografía

Thimios Bakatatakis

Reparto

Riley Keough, Jaeden Martell, Lia McHugh, Alicia Silverstone, Richard Armitage, Danny Keough, Katelyn Wells, Lola Reid

Productora

Coproducción Reino Unido-Francia-Estados Unidos; Filmnation Entertainment / Hammer Films. Distribuida por Neon

Género

Sinopsis

Una mujer (Riley Keough) que está apunto de convertirse en madrastra se encuentra atrapada, junto a los dos hijos de su prometido, en una casa alejada de la civilización por culpa de una fuerte nevada. Justo cuando la relación entre los tres empieza a florecer, la mujer adopta una actitud aterradora que proviene del adoctrinamiento religioso que sufrió en su dura infancia.
El incendio (Miniserie de TV)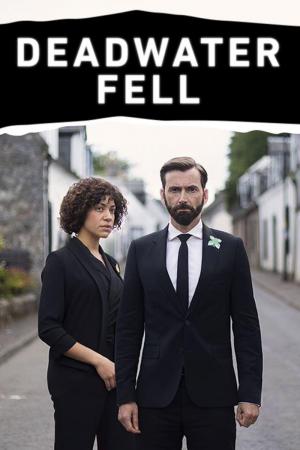 Título original
Deadwater Fell

Año

2020

Duración

45 min.

País

Reino Unido

Dirección

Guion

Daisy Coulam

Música

Natalie Holt

Fotografía

Neus Ollé

Reparto

David Tennant, Cush Jumbo, Maureen Beattie, Stuart Bowman, Laurie Brett, Gordon Brown, Grace Calder, Lewis Gribben, Seline Hizli, Lorn Macdonald, Anna Madeley, Lisa McGrillis, Phil McKee, Matthew McNulty, Jamie Michie, Anneika Rose, Orla Russell, Cooper Schofield, Jack Greenlees, Julie Miller, Izuka Hoyle, Bhav Joshi, Scott Reid, Ron Donachie, Lindy Whiteford

Productora

Kudos Productions Ltd. Distribuida por Channel 4 / Endemol Shine International

Género

Sinopsis

Miniserie de TV. 4 episodios. Tom es un médico de cabecera muy querido en un pequeño pueblo escocés, Kirkdarroch, donde vive con su esposa Kate, una maestra de escuela primaria, y sus hijas pequeñas. Una noche, tras un trágico incendio en casa de Tom y Kate, los cuerpos sin vida de la mujer y las niñas son rescatados de las llamas mientras Tom logra salir con vida. La conmoción inicial da paso a la perplejidad cuando se descubre que Kate y sus hijas no murieron en el incendio. La comunidad empieza a comprender que lo que ha ocurrido va mucho más allá de lo que habían imaginado en un principio.
Perros de presa
Título original
Wilkolak aka

Año

2018

Duración

88 min.

País

Polonia

Dirección

Guion

Adrian Panek

Música

Antoni Komasa-Lazarkiewicz

Fotografía

Dominik Danilczyk

Reparto

Productora

Coproducción Polonia-Países Bajos (Holanda)-Alemania; Balapolis. Distribuida por Media Move

Género

Sinopsis

Un grupo de niños liberados de un campo de concentración nazi tienen que afrontar el hambre y la sed y lidiar con unos perros agresivos en una mansión abandonada en el bosque.
Dulces magnolias (Serie de TV)
Título original
Sweet Magnolias (TV Series)

Año

2020

Duración

52 min.

País

Estados Unidos

Dirección

Guion

Sheryl J. Anderson, Sherryl Woods, Francesca Butler, Anthony Epling, Shelley Meals, Caron Tschampion

Música

James Jandrisch

Reparto

JoAnna Garcia Swisher, Brooke Elliott, Heather Headley, Chris Klein, Justin Bruening, Carson Rowland, Logan Allen, Anneliese Judge, Dion Johnstone, Jamie Lynn Spears, Chris Medlin, Harlan Drum, Sam Ashby, Hunter Burke, Al-Jaleel Knox, Allison King, Frank Oakley III, Caroline Lagerfelt, Michael Shenefelt, Michael May, Tracey Bonner, Charles Lawlor, Luray Cooper, Vickie Eng, Shawn Passwaters, Jay Jones, Jason MacDonald, Adam Fristoe, Paul Rolfes, Alpha Trivette, Leon Lamar, Nick Hagelin, Connor Hammond, William Mark McCullough, Chase Anderson, Chad Paetznick, Brooke Jaye Taylor, Michael Scialabba, Adena Brumer, Zele Avradopoulos, Gary Weeks, Jim Thompson, Amber Coney, Brandon Quinn, Paul Bednarz, Shane Berengue, Chris TC Edge, Sanna Haynes, Cynthia Q Minor, Chris Ward, Olaolu Winfunke

Productora

Daniel L. Paulson Productions / Netflix. Distribuida por Netflix

Género

Web oficial

Sinopsis

10 episodios. Tres amigas de Carolina del Sur afrontan las complejidades del amor, la carrera y la familia.
Patton Oswalt: I Love Everything (TV)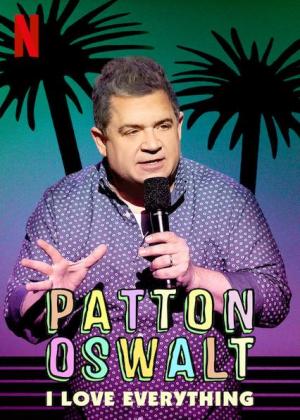 Título original
Patton Oswalt: I Love Everything (TV)

Año

2020

Duración

66 min.

País

Estados Unidos

Dirección

Guion

Patton Oswalt

Reparto

Productora

Distribuida por Netflix

Género

Web oficial

Sinopsis

Cumple 50 años. Se vuelve a enamorar. Compra una casa. Experimenta angustia existencial en un restaurante. En este especial de humor, la vida arrolla a Patton Oswalt.